The first batch of the new Nissan-Navara.net stickers are now ready and available for purchase. These can be purchased for £4.00 for a pack of 2 internal window stickers and 2 external stickers. All printed with the design below. This includes free UK postage and packing. All proceeds go to supporting the running of the forum.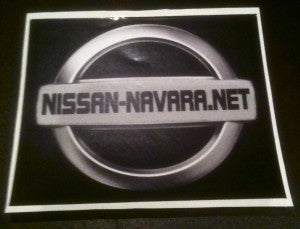 To order please complete the paypal checkout using the following button. Packages will be dispatched within 7 working days via Royal Mail.
* stickers are not available at this time. We will update when they are available again.